CAES Board member John Mooney (Cambridge, NY) writes:
Salvete, amici! Please note two recent extraordinary publicity coups for our colleagues:
Keziah Armstrong was recognized on the local NBC affiliate as "Top Teacher"!
http://wnyt.com/article/stories/s3774345.shtml
Also, Charlie Giglio (2015 NYS Teacher of the Year) made the cover of the May issue of NYSUT UNITED.
http://www.nysut.org/news/nysut-united/issues/2015/may-2015/teacher-of-the-year-lets-in-the-light-for-his-latin-students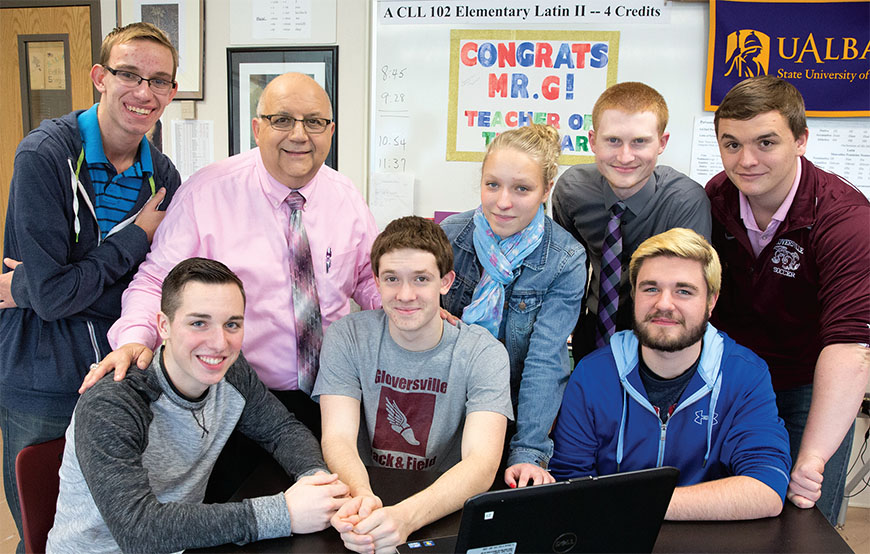 Vobis gratulamur!!